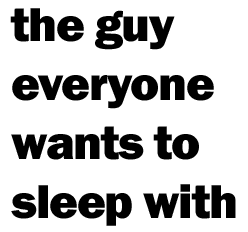 Show Content
We are often asked what a client, audience member or volunteer can expect to see at one of Harrizon's performances. The simple truth is, not even Harrizon knows what will happen!
Due to the nature of hypnosis and Harrizon's thirst for variety in his act, every one of his shows is completely unique (just like him!). Even as the opening music to his show plays, and he walks on stage, he genuinely has no idea what might happen in the next 1 - 2 hours. It all depends on the venue, the audience on the night, and most importantly The Stars of The Show... the brave volunteers.
Due to the nature of such a dynamic, interactive form of entertainment, that is truly unique, every show is different. We can promise you that it will be outrageous and mucky, without being offensive, and that Harrizon will leave your customers talking about the show - and your venue for a long time afterwards.
Please note that all of Harrizon's shows are fast paced, and use a selection of music and props to make the show as entertaining, visual and as funny as possible. Throughout the routines, Harrizon ensure that all volunteers are safe on stage, treated with respect and not made to look like fools or victims.
Below is a just small selection of some of Harrizon's favourite routines, and a short video from his show to give you an idea what you might expect...

HOME | SHOW CONTENT | FAQ's | LINKS | BLOG | CONTACT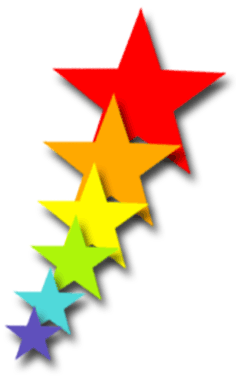 Beach Games - a simple and innocent routine with volunteers imagining relaxing on the beach, licking ice creams... that quickly gets quite raunchy and out of hand leaving the audience rolling in the aisles!
Who knew a weekend in Blackpool would turn out like this? A great routine to start off the night of fun.
Dirty Disco
If you thought your father was bad at dancing, wait until you see friends, family, colleagues and total strangers strutting their stuff at Harrizon's show. A great use of music and adult props. If you have a mobile phone video camera, now is the time to whip it out!
Tourettes on TV - A fabulous new and original routine for the 2011 Season - but you'd better turn off your granny's hearing aid first! It's just pure filth!
Dick the Duck - The fun and innuendo continues all the way through the interval, allowing members of the audience to interact with the Stars of the Show. Something to make them talk about your venue or party for years to come.

The Pop Star Impression Show - It's a tribute show to the greatest Pop Idols of recent history, with a difference...This is a great way to tie in with your theme nights etc.
The BIG Finalé - A Chance for the volunteers to really shine, and take a well deserved round of applause before returning to their family and friends to hear exactly what they have been up to. Get your cameras at the ready for a photo opporutunity not to be missed!!!
There are of course many other routines and ideas for your customers to be involved in. Far too many to mention here, and we wouldn't want to spoil the surprises!
Harrizon is always happy to consider special requests from a client, whether it is for a certain routine that you have seen him perform at a previous show, or perhaps you ae hosting a theme night and would like part of the show to tie in with the theme.
An average show lasts for approximately an hour and a half, with an interval of about 15- 20 minutes, although this can all be changed to suit your needs.
Many of Harrizon's shows in the past have featured sexual innuendo, swearing, partial male nudity, and a lot of adult humour. For this reason, we would advise that as a rule, this show is not suitable for children to watch. Having said that, Harrizon is able to provide a cleaner, less offensive act for corporate bookings, charity functions etc. If you would like confirmation that Harrizon's act is right for your venue, party or function, please contact us, and he will be glad to discuss your requirements.